Annual Report 2019
The Annual Report 2019 of Sligro Food Group is published on January 31, 2020.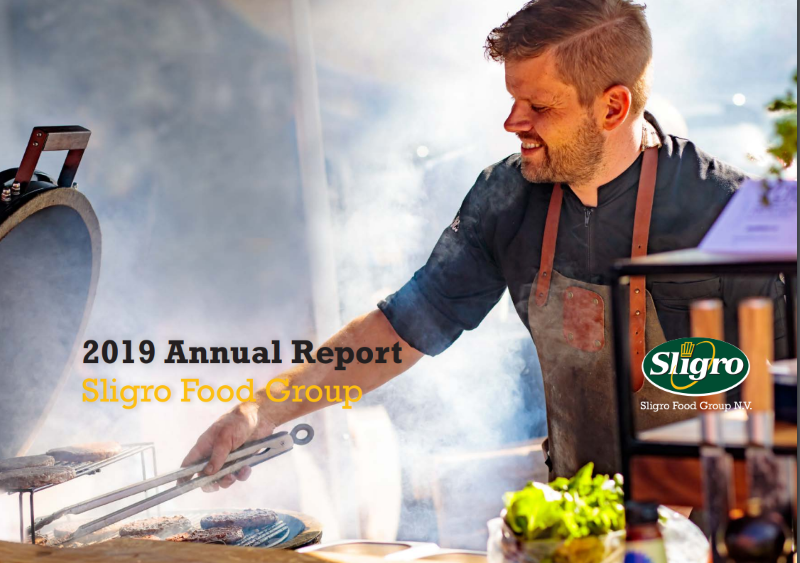 The Annual Report 2019 can be viewed in three ways:
1) Key figures and download center
2) PDF online
3) PDF download
Download Annual report 2019
(6 MB)
For a hard copy of the Annual Report 2018, you can send an e-mail to Charissa Kleij: ckleij@sligro.nl
Annual reports for previous years can be found on the 'Financial publications' page. This page has also links to press releases relating to Annual figures, Half-year figures, Trading updates and presentations.